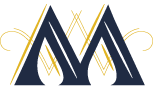 esmerizing. Purely organic. You wouldn't think they represented rival nations in
Argentina
and
Brazil
, rival brands in Adidas and Nike and yet the magic the South American pair have conjured up this season has been nothing short of magisterial. (Shout out to Ray Hudson).
I've been mocked and laughed at countless times for clapping and cheering out loud when Lionel Messi sets his exquisitely weighted passes onto Neymar's defence splitting runs, "Elzi...you know they can't hear you, right?".
They think there's something wrong with me. As a
Barcelona
fan, if you can't show your enthusiasm and appreciate the attacking duo's ever-improving understanding, then sorry - there's something wrong with you!
Despite his talent, many initially questioned the signing of Neymar da Silva Santos Jr. Myself included. The extravagant price tag, the need to replenish in other areas of the squad and his ability to adapt to European football were all areas of concern. Still, none rang louder than the words of Blaugrana legend Johan Cruyff:
"I wouldn't put two captains on the same ship... we have to learn from the past. No, I wouldn't have signed Neymar," Cruyff told Marca. "With Neymar on board, I would have planned for the possibility of selling Messi - and some would agree with that, others not. "We'll have to wait and see - it could turn out well or badly," he added. "It's a risk."
Cruyff never questioned Neymar's quality - only that the addition of an emerging global superstar could upset the balance in the most successful team of recent times. With a disastrous 13/14 campaign drawn to a close it seemed as though the Dutchman had been proven right (once again) as Neymar was out of place and Messi had lost a step.
Doubts of compatibility?
Not any more.
The Lionel Messi and Neymar tandem have combined with devastating effect throughout the 14/15 season. Always compared to an extra terrestrial, it seems as though the Argentine international has imposed his alien-like telepathy on his samba-loving teammate to the delight of Barcelona fans and neutrals worldwide.
In short, they click - with the extreme prejudice of a firearm. Click-click-BOOM!
Of
Lionel Messi's
twenty assists more than half (11) have gone to Neymar which is in stark contrast to the total of zero for last season. It's no coincidence that the former Santos wonder has already smashed his previous goal tally of 15 to an astonishing 26 with a good portion of the season remaining.
Being able to quantify a player's contribution beyond statistics is just as significant as the ball hitting the back of the ol' the onion bag. For many believe it is their blossoming friendship that has led to Neymar's jaw dropping improvement.
Twitter Talk with @M_Elzi_ on Leo, Ney & R10
@VeevyCule:
@sayochia adds:
Barca fans are very much aware of Ronaldinho's impact on La Pulga's development as a player. At the time, Ronaldinho's star was shining at it's brightest and could dazzle at a moment's notice all while making a concerted effort to involve the young Rosario native. In fact, Messi's first strike at senior level came from the smiling Brazilian himself. What stood out more than than the goal was the manner by which the goal was celebrated - with Ronaldinho carrying Leo on his back.
Such enthusiasm and joy can only come from the strength of friendship. The world's best player lifting he who would later go on to become the most illustrious individual talent in FC Barcelona history.
Now it seems Leo is "paying it forward" by assuming the role once carried by the maestro out of Porto Alegre in helping the new kid on the block develop to his full potential. As their bond strengthens so does their performance on the pitch.
Neymar tells Canal Plus (via Miles Chambers):
"Messi is the best friend I have, both at Barca and away from the football pitch."
If the quote above, their manner of play and history is anything to go by - Barcelona fans and footy enthusiasts should be in for a real treat for years to come. To think...we haven't even mentioned Luis Suarez.
No need to worry Cruyff, the risk was well worth it.
(Happy to be followed by my favorite footy commentator @RayHudson - Maaggisterialll!)

Have your say on our poll and share your thoughts in the comment section below.